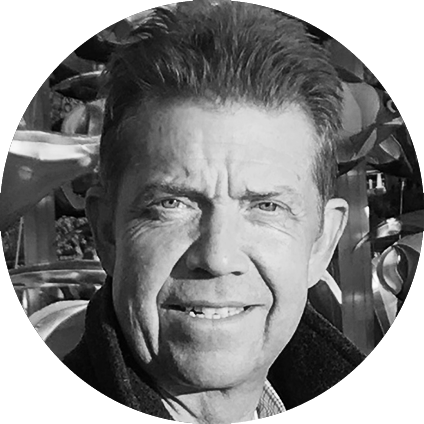 Mike Fuller, President, Principal Broker
Mike has a passion for people and finance.
With nearly 30 years of experience in investment real estate, commercial sales/leasing, site selection and development, investors and wise decision makers rely on Mike for his expert knowledge and ability to forecast in the real estate market. Mike has an extensive local, national and foreign investor client base. As a prominent figure in the Knoxville real estate market, Mike receives frequent acclaim from our local government, hospitals, industrial/warehouse clients, national and international retailers as well as local Mom and Pop businesses who trust only Mike.
Mike attributes his success beginning as a 1991 graduate of the University of TN with a Bachelor of Science Degree in Business Administration to his genuine relationships with an exclusive client base, his ability to remain in the forefront of up to date market knowledge and his ability to complete any real estate transaction regardless of the complexity. For those seeking investment and financial advice, Mike is very often the first call for information as he is always the go-to source for current real estate insight.
Mike is married to Suzanne. Together they enjoy church, family, golf and travel. Mike is a 2-time transplant Olympic Gold Medalist in Golf and is the recipient of 3 kidney transplants.

Suzanne Fuller
Affiliate Broker
Licensed General Contractor
Commercial Sales & Leasing:
Office, Industrial, Retail and Investment
Residential Sales
Knoxville, TN & Surrounding Areas

Amanda Sullivan
Affiliate Broker
Commercial Sales & Leasing
Residential
Investment
Blount County, TN & Surrounding Areas

John Krismanits
Affiliate Broker
Vacant Land
Land with Homes
Commercial Real Estate
Cumberland County, TN & Surrounding Areas

Joseph Ciuriuc
Affiliate Broker
Fluent in Russian
Residential & Commercial Real Estate
Knoxville, TN & Surrounding Areas

Ray Ishak
Affiliate Broker/ Professor of Statistics
Licensed in Tennessee and California
Commercial Sales & Leasing
Investment Real Estate
Residential Real Estate
Knoxville, TN and surrounding areas. California
FIND YOUR PERFECT PROPERTY
Loading...